replies / questions to donboyfisher AT btinternet.com thanks
58cm Trek 1400 Road Frame + matching carbon forks.
In good condition. Its a 2007 model in the team discovery colours. I've had it from new, never been crashed or dented and was mainly used as my commuter along smooth roads and paths. It has some rub marks in places where the tyre stipples have brushed the frame, cables have rubbed and race blade mudguards have been mounted. The rub mark on the chainstay was from a tyre which started bulging out on a ride and I only noticed once I got home. Some small stone chips in places, but the paint is not flaking.
Will include the carbon seatpost and the little caliper mount screw thingies.
£85 including postage.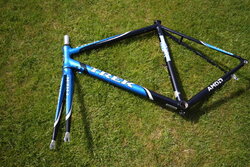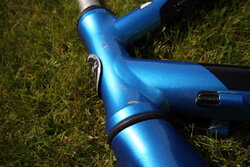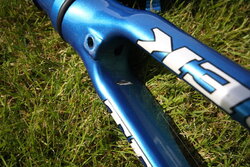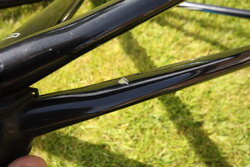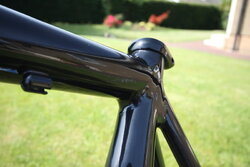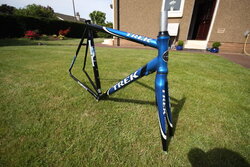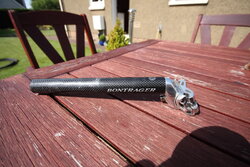 -------------------------------------------------
Set of 105 brake calipers. Dunno the age. Bought them for a frame which I never used, and now dont have, so dont need em.
£15 including postage.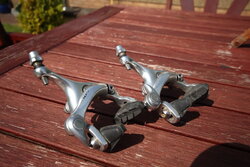 -------------------------------------------------
Lastly, a pair of Conti Ultra Gatorskins.
26" x 1 1/8" in size. So these are for MTB rims. Make a great tyre for an mtb commuter. I've used these once for a commute to work ( all of 25miles use tops then - see the middle mould line hasn't even been worn off yet ) , then taken them back off again. In as new condition and will also include the tubes to go with them.
£20 inc postage.