New Boardman Pro Flat Bar Road Bike!!!!!!
There wasn't many bikes that fitted my requirements. Basically it started off with a Canondale Badboy 700c and ended up as a Boardman Pro.
I wanted a flat bar road bike with hydraulic disc brakes and there weren't that many to choose from. Although I did look at the Genesis "Croix de Fer" as an option with cable operated discs and drops along with the Revolution Explorer and Kona Dew/Drop.
I've had the bike for three weeks now and have clocked up 300+ miles so far. I'm still pleased with it and quite surprised how good the Maxxis Detonator tyres are - I'd already lined up a set of Continental Gatorskins as replacements. The set up from
Halfords
was reasonable - although I did have to tighten the front wheel quick release and adjust the rear derailler slightly, nothing major.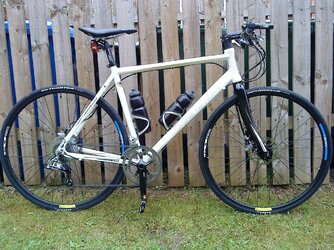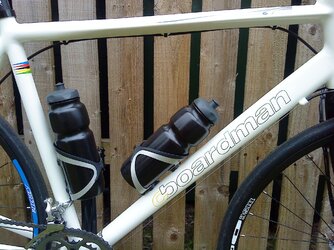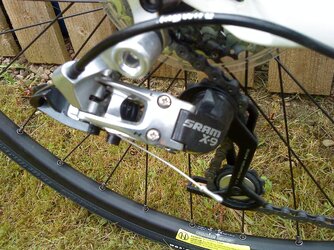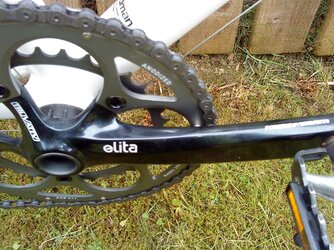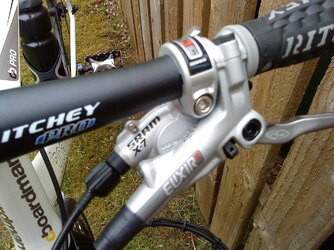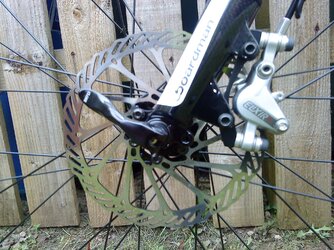 Looking forward to clocking up some serious miles on it in the summer months.

More pics available in profile Album if anyone's interested. Here -
http://www.cyclechat...mber.php?u=9369