As long as I breathe, I attack.
I have been given a giant alloy bike

very retro yellow / grey with once stickers but instead of tcr / ocr the model is compact road . it has 9x3 campag mirage and a quill stem you can adjust the angle although its too long for me as i reckon its a 120 mm and i need a 90 mm for my fit on this size frame.
obvious bits of frame in need of a touch up but im tempted just to put stickers on it to hide them

im stumped with the year / spec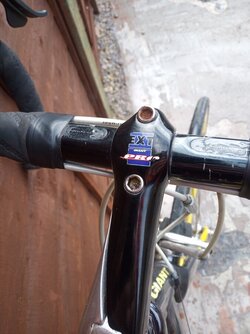 Last edited: