I've upgraded my road bike and now selling on my 2013 TDF.
The bike is sitll under warranty and has one of those
halfords
£50 services still to go which came as part of the package (but I never wanted them to touch it after having it running perfect for months)
The TDF is a great first bike and the only real bad thing you hear about them is that the gearing is a little high. To overcome this I've changed the standard crankset for the claris compact double and upgraded the BB to the shimano octalink. This made a huge difference getting up a few local climbs

The Large (58) frame with the standard 120mm stem is quite a reach if you are 5'10 and I changed the stem to an FSA 100mm. I will include the original 120mm stem in the sale
The wheels (and rear cassette) have only done about 200miles as I've been using an upgraded wheelset for the majority of time I owned the bike. The front wheel has got a brand new zaffiro tyre and the rear tyre has very little wear.
Saddle was replaced with the Selle Italia Q-bik flow and I've also re-taped the bars with some thicker deda tape. (and replaced the horrid stock end plugs)
For Pedals you can have either the original cage pedals (never used) or Shimano m520 SPD
The bike is in excellent condition, there are 1 or 2 very minor scratches from road debris being kicked up but you would have to polish it a few times to find them. The only obvious mark is a slight rub on the pedal arm (right hand side) where my cleat was not set correctly and the shoe caught the pedal arm for one ride.
All original paper work and receipts will be included.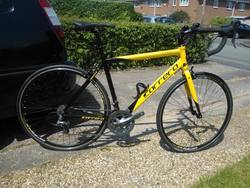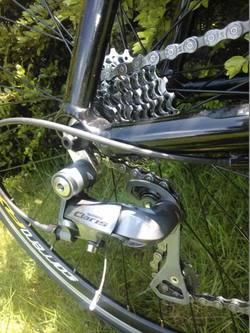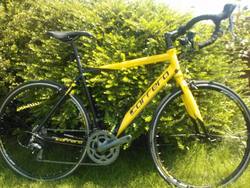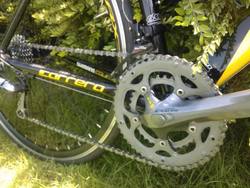 Last edited: