I have this very nice fixed wheel bike up for sale.
The frame is by Corano, no material stickers on it but it does have this rather attractive shape to the top, down and seat tube. There's also plenty of chrome on the rear triangle and forks which is all in pefect condition. The paint is a blue combined with black Carbon look although the headtube, bb and seat lug are solid black. The paint is generally very good with just a few scrapes and scratches here and there.
Size is 56.5cm ct (55.5cm cc) x 55.5cm cc.
Full spec below.
Any questions please feel free to ask.
Price is £250 posted
.
Headset: Stronglight
Stem: Cinelli 1A
Handlebar: Cinelli
Bar Tape: Black Deda carbon effect
Brake Lever: New Dirt Harry
Brake Caliper: Shimano Exage Sport
Sprockets: 16t fixed - something else freewheel told it was crap and has not been tested by me.
Cranks: Shimano 600 Ultegra
Chainrings: Shimano 42t with single chainring bolts
Bottom Bracket: Shimano
Pedals: Not included
Rims: Ofmega
Hubs: Ofmega
Tyres: Continental
Saddle: Rolls
Seatpost: Shimano 600 round (lightly scratched)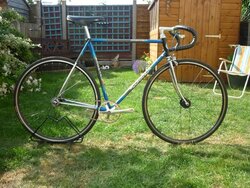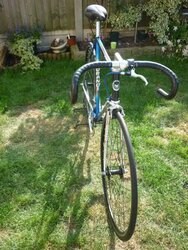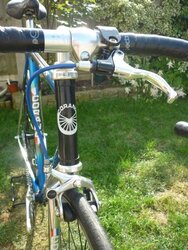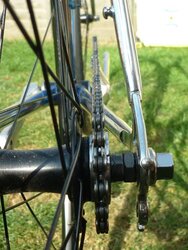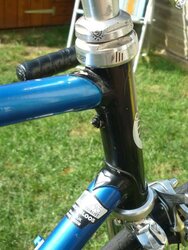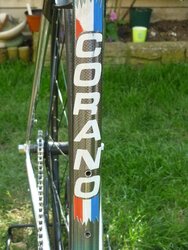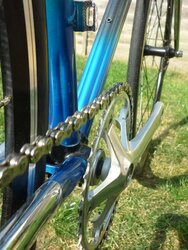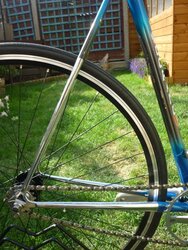 Also advertised on Retrobike and CTC forums