campag 9 speed shifters, veloce i think. they still shift realy well, and have that great 'campag click'. the levers are dull in colour, as it looks like they have been sanded down for some reason (where like this when i got them). one of the shifters is pictured without the hood but that was just so i could check it over, the hood will be included.
looking for around £40 posted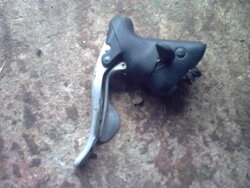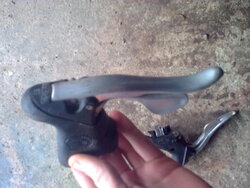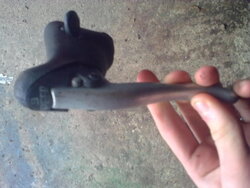 next up is a nine speed campag veloce rear mech, the springs are realy, well springy so it will shift great. bit dirty but i will clean it up for you.
looking for around £25 posted will post pics fo that tomorow
next up is a pair of campag mirage brakes, not in the best condition but they do the job...
£15 posted