I know many of you don't regard a B&B based cycling trip as a tour, and you'll question why I put this thread in this subforum. The answer's quite simple: if I put it in General or Cafe the mods will probably move it for me. So please don't be concerned about whether what I'm doing is a 'tour', and just enjoy the photos.

I'll be in the French Alps for a month, and will post photos daily. Here's a foreshadowing of what is coming.
My plane trips were Melbourne to Abu Dhabi 13.5 hrs then to Geneva 6 hrs, so when I got to Geneva, where I am now, I was very jetlagged (I got no sleep on the planes). Not so jetlagged, however, to fail to notice the European Alps from above! The plane flew through Italy along the south edge of the Alps, then through a small part of the Alps at the Italy / France / Switzerland borders, in fact over the very part of the French Alps I will be cycling in the day after
tomorrow
.
Below are 2 photos, one showing some very high snow-covered peaks with a cloud layer below the peaks (showing how high the peaks are), and the other showing the Alps from a distance as the plane descended into Switzerland and to Geneva. I took them with my phone out of a window of the plane.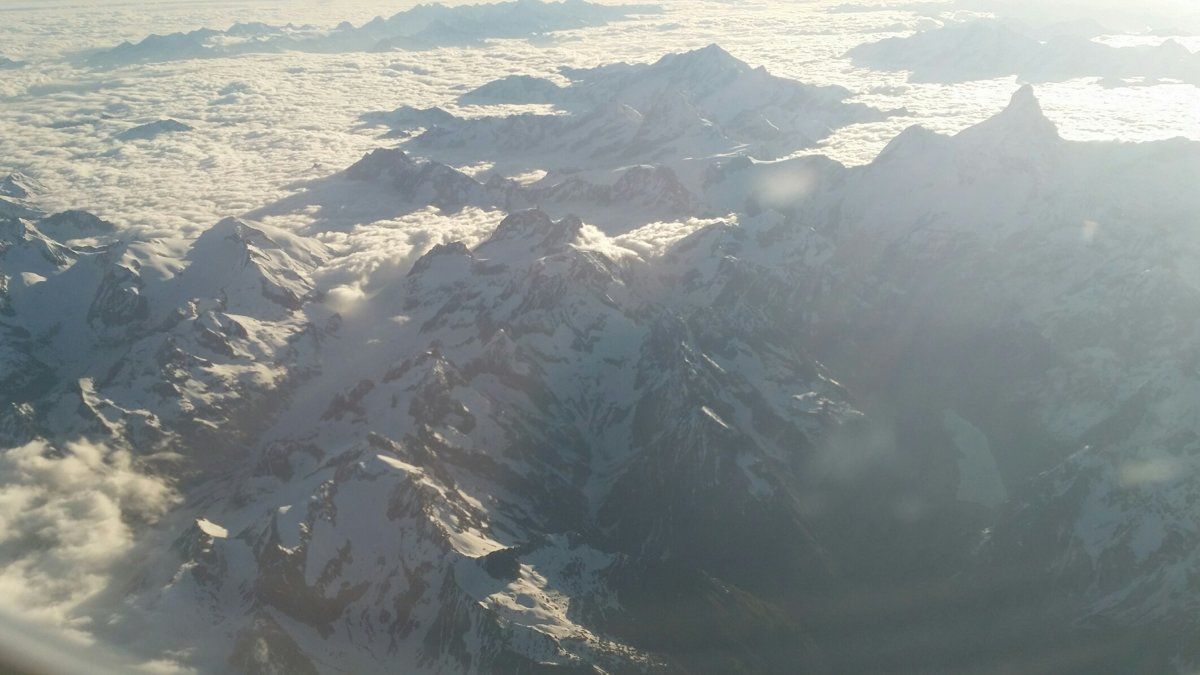 View from plane as it flew over the Italy / France / Switzerland borders.
View from plane of French Alps from afar, as plane descended to Geneva in Switzerland.