Kona rove DL size 52cm
I kept this to use for bikepacking when I sold all of my other bikes but I've never used it. It's just done a gear test on the track at the end of my road and it's been stored ever since. It's currently on 1x9 but the sora shifter is 2x9 and the top outer cable is still under bar tape. It'll climb anything in current form, just change the cassette or front ring for road gearing.
Sora shifters-newer version with hidden cables
sora rear mech
trp spyre-c brakes
wtb sx19 rims
It's had a few upgrades:
I fitted a better cane creek forty headset
Sram eagle chainset and new BB 32t
Chain guide
12-36 cassette
32t chainring
wtb nano tyres that actually fit under the guards with no rub.
If I can find the front mech and tiagra chainset I'll throw them in with the deal but if I can't don't ask for a price reduction!
Collection from Staffordshire area ST5 just off jct. 15 or 16 M6.
£450 no offers it's brand new.
COLLECTION ONLY - Cash on Collection only
Excuse the dust ;D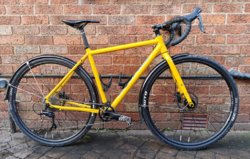 IMG_20200118_124535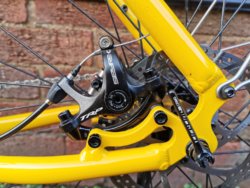 IMG_20200118_124351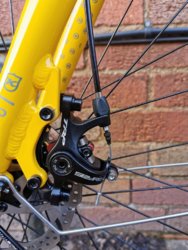 IMG_20200118_124340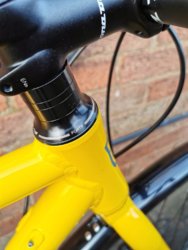 IMG_20200118_124314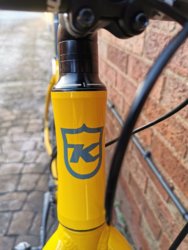 IMG_20200118_124303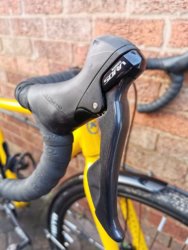 IMG_20200118_124246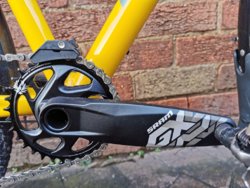 IMG_20200118_124228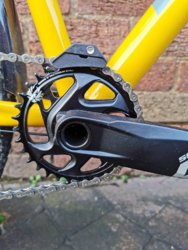 IMG_20200118_124223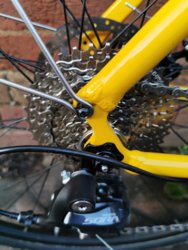 IMG_20200118_124217
Last edited: